Events
View and reserve your spot for all our upcoming events on Eventbrite
Find associated French-language books at the store and English-language books on our Bookshop page.
UPCOMING EVENTS
See below some special events we have planned for March in honor of the international Francophonie Celebration and our local DC Francophonie Festival!
@Alliance Française of Washington DC  
Table ronde: la littérature contemporaine de la Caraïbe
Saturday 25th March 2023 — 2:00pm to 3:00pm
Special French Storytime with Communikids! THIS EVENT IS FULL
Join Bonjour Books and CommuniKids as we celebrate Francophonie Cultural Festival which focuses on sharing and appreciating the diversity and richness of the French language and Francophone communities around the world. It's celebrated every year in March to recognize the are over 300 million French speakers living across five continents.
Recommended for children up to 8 years
of age. Storytime, music and activities for children.
DATE: Sunday March 26, 2023
11:00-11:45
Raindate: Sunday April 2. 2023
THIS EVENT IS FULL
Ongoing in March:
Pick a country, pick an author!
Normally we bland all our French literature together regardless of author's nationality. For the Francophonie festival we have pulled from our stacks to create a special selection organized by country and are adding more all the time. Come discover a new author, a new country, a new perspective!  


We also pulled together a new selection of translations of some of our favorite Francophone authors translated into English -- available to browse and shop on our Bookshop page. We hope you take a chance to discover a new voice, a new country, and new perspective! Vive la Francophonie! 
Local Student Showcase:  Celebrating La Francophonie! 
Come to Bonjour Books DC in Kensington this month to see creations by local students inspired by the French Language and La Francophonie displayed in our window and around the store! 
We will be showcasing work by students at Rochambeau, the French International School from March 4-15) Montgomery County Public Schools' Sligo Creek Elementary School from March 16-31. 
This is the first year that we are coordinating showcase and plan to expand to many more of our local schools whose students are learning French in the future. Please contact bonjourbooksdc@gmail.com if yo are interested in working with us to highlight the work of your French students.
Bonjour Books DC • Kensington, MD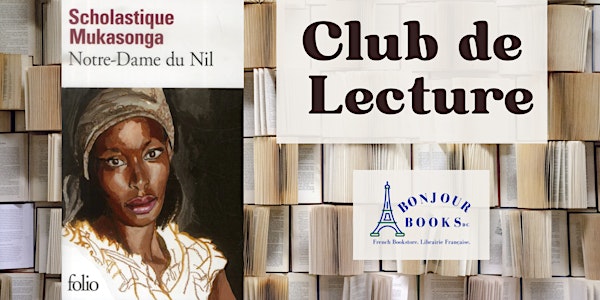 Bonjour Books DC • Kensington, MD
Free

PAST EVENTS
Special Storytime & Crêpe to Celebrate La Chandeleur!