Bonjour Books DC News
Posted by Jennifer Fulton on
Our Latest Favorites!
💘
 Nos Derniers Coups de Coeur
Sensuel, frénetique, passionnant!
Chienne et Louve is an enthralling novel by Joffrine Donnadieu. It is told in first person by 20 year old Romy, a young woman with a troubled past who comes to Paris to study acting. With no money to pay for basic living needs, let alone lessons at a prestigious academy she is determined to enroll in, she works as a stripper, and squats wherever she can find shelter. She eventually finds a job and accommodation as a caregiver to 89 year old Odette. In order to keep a roof over her head Romy moves heaven and earth keep Odette...
Changer: Méthode by Edouard LouisTotally blown away by this book! In it in Edouard Louis recounts his escape—both psychological and literal—from a violent childhood home and intolerant village where he was bullied throughout his childhood for being gay.Fueled by a desire to "take revenge on his past" he wills himself out of a violent, culture-less life into a completely new existence as part of the intellectual elite.He achieves this with the help of a few nurturing women in his life —almost entirely his high school classmate Elena to whom he devotes half the book."Eddy" moves out of his house and...
Customer-requested Books

📚
Nos clients ont commandé...
We regularly order books for customers and when we do, we usually order an extra copy for the store. We love it when you request books because it helps us maintain a unique selection that is also a reflection of our local readers' tastes and interests, which are so diverse and fascinating! Here are a few of the titles people have specifically requested recently and that are available for purchase right now. 
LE MAITRE DES ILLUSIONS

$16.12

MEMOIRES DE PORC-EPIC

$10.09

FINIES LES FAUTES - LES 101 REGLES DE FRANCAIS QUE VOUS N'OUBLIEREZ PLUS JAMAIS

$25.34

Upcoming Events

📅
Prochains Évènements
@Alliance Française of 
Washington DC
MARK POLIZZOTTI ON HIS RECENT TRANSLATIONS (IN-PERSON)
FRIDAY 24TH FEBRUARY 2023 — 7:00PM TO 8:00PM
Get the books!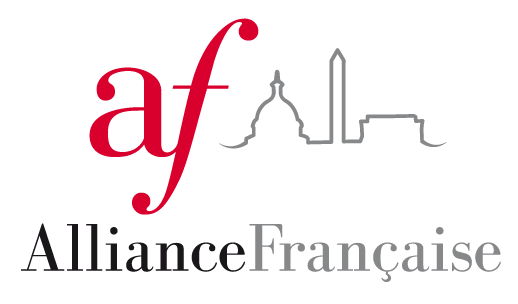 From their gorgeous library, to amazing cultural programs and events, to unparalleled French language instruction, we are proud to partner with the AFDC, the "French Heartbeat of the nation's capital!"
Would you like to support our store but you prefer to read in English? 
Please shop our Bookshop page!

We are an affiliate of Bookshop.org which supports independent bookstores by offering direct shipment of millions of books.

Whenever you purchase a book from our Bookshop page we receive a percentage of the sale.
To ensure we receive credit, please make sure you see our logo at checkout, and if you place an order, if possible please forward your receipt bonjourbooksdc@gmail.com so we can thank you!

Merci Beaucoup!
Recent Bestsellers on our Bookshop Page

📚
Nos derniers bestsellers sur Bookshop
Popular Categories

📅
Catégories Populaires
---
Share this post
---
---