Special Francophonie Events, Displays & More In March
Posted by Jennifer Fulton on
🌍Special Francophonie events, displays & more in March
Upcoming Events
📅
Prochains Évènements
See below some special events we have planned for March in honor of the International Mois de la Francophonie and the local DC Francophonie Festival!

Ongoing in March:

Pick a country, pick an author!
Normally we blend all our French literature together regardless of author's nationality. For the Francophonie festival we have pulled from our stacks to create a special selection organized by country. Come discover a new country, a new author, a new perspective!   And/or join us for Parlons Bouquins (see below) to discover new ones and discuss!




Now Playing at Bonjour Books DC: 


We almost always have French music playing at the store. Our current Pandora stations are curated based on various genres from old timers like Yves Montand to 60s French pop radio to today's hottest artists like Maitre Gims and Aya Nakamura.

In honor of la Francophonie, we've updated our contemporary selection with a new Pandora station.  Drop by and tell us your favorite music and we'll add to our playlists!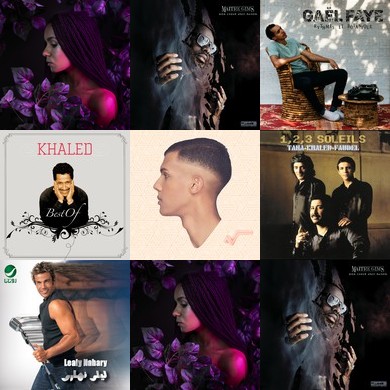 Local Student Showcase: 
Celebrating La Francophonie! 
This month come to Bonjour Books DC in Kensington to see a display of work by students at Rochambeau, the French International School (March 4-15) and Montgomery County Public Schools' Sligo Creek Elementary School (March 16-30) inspired by La Francophonie! 
This is the first year that we are coordinating this display and plan to expand to many more of our local schools French students soon! Please contact bonjourbooksdc@gmail.com if yo are interested in working with us to highlight the work of your French students.
Sat, Mar 4, 11:00 AM
Bonjour Books DC • Kensington, MD
Free - LIMITED SPACES LEFT
RSVP Required
Get the book!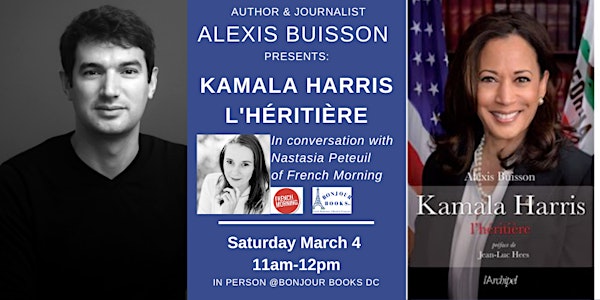 Sun, Mar 5, 10:50 AM
Bonjour Books DC • Kensington, MD
Free - LIMITED SPACES LEFT
RSVP Required
@Alliance Française of Washington DC  
Table ronde: la littérature contemporaine de la Caraïbe
Saturday 25th March 2023 — 2:00pm to 3:00pm

 
Special French Storytime with Communikids! 
Join Bonjour Books and CommuniKids as we celebrate Francophonie Cultural Festival which focuses on sharing and appreciating the diversity and richness of the French language and Francophone communities around the world. It's celebrated every year in March to recognize the are over 300 million French speakers living across five continents.
Recommended for children up to 8 years of age. Storytime, music and activities for children.
DATE: Sunday March 26, 2023
11:00-11:45
Raindate: Sunday April 2. 2023
We are an affiliate of Bookshop.org which supports independent bookstores by offering direct shipment of millions of books. Whenever you purchase a book from our Bookshop page we receive a percentage of the sale. Please make sure you see our logo at checkout, and if you place an order, if possible please forward your receipt bonjourbooksdc@gmail.com so we can thank you!
Merci Beaucoup!
From their gorgeous library, to amazing cultural programs and events, to unparalleled French language instruction, we are proud to partner with the AFDC, the "French Heartbeat of the nation's capital!"
---
Share this post
---
---